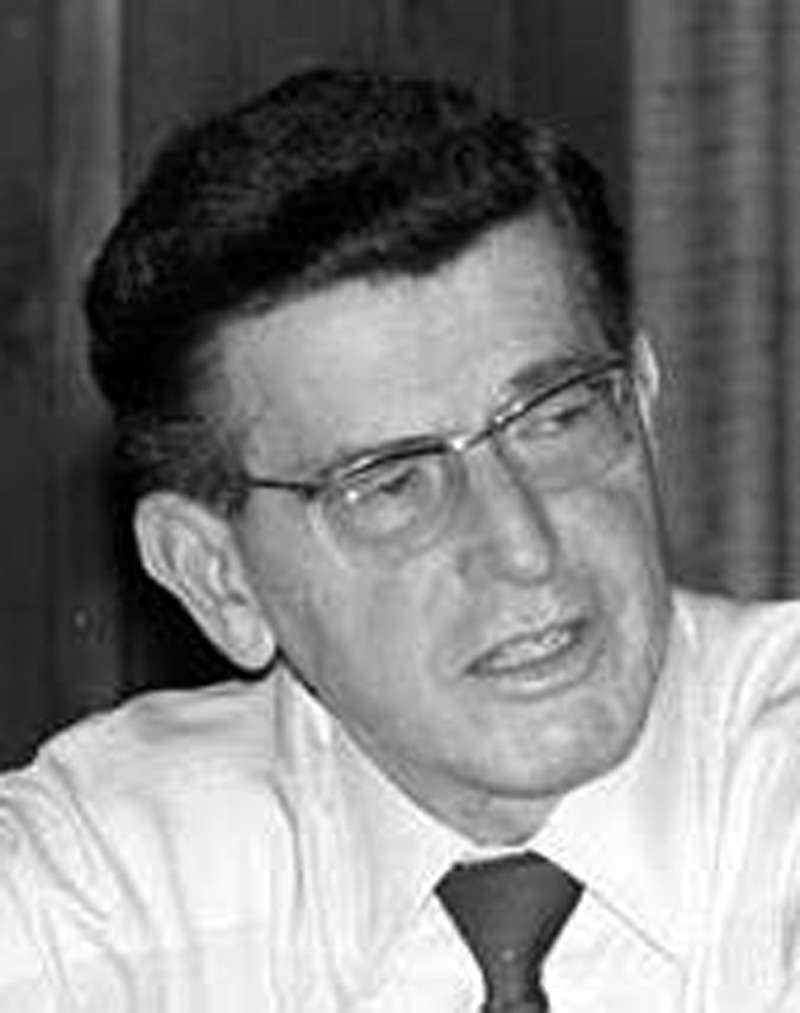 Former Fifth District Supervisor and leading newsman Baxter Ward died Monday in a hospital in Kingman, Wash., after a long battle with lung cancer. He was 82.
Ward started out as a news anchor at KCOP Channel 13 in Los Angeles then later moved to KABC Channel 7, and in 1972 successfully ran for the Los Angeles County Board of Supervisors against Warren Dorn. He served two terms as the Fifth District Supervisor.
Longtime friend and colleague Pete Noyes, assignment manager for KABC's news department, said Ward, as a newsman, was a "very hard-nosed individual," and that he carried that with him while he served on the board.
He added that Ward was very much into investigative journalism, and hired a private investigator while he worked on the board.
After an arduous campaign, Ward lost the 1980 election to current Supervisor Michael D. Antonovich. He then returned to KABC as a news commentator.
Antonovich's office declined to comment Monday on Ward's death.
Tony Newhall, publisher of The Signal from 1977 to 1978, recalled feeling that Ward did well as a supervisor.
"I grew to respect the guy," he said. "I felt he did a great job."
Newhall said Ward was different from the "previous establishment" of supervisors that served before him.
"He wasn't a part of the good-ol'-boy network," he said. "He looked out a lot for the people of the Santa Clarita Valley."
Newhall said Ward showed up to the Boys and Girls Club Auction in May 1972 and bid on a prize to have dinner with Warren Dorn, the supervisor Ward defeated. Ward lost, however, after someone else beat his bid of $300.
During his time as a supervisor, Ward was ahead of his time in that he was an active proponent for a high-speed rail system throughout Los Angeles County.
He made several motions to build a train or monorail system, all of which failed.
Santa Clarita City Councilwoman Jo Anne Darcy said Ward hated the traffic through downtown Los Angeles, and wanted to find a solution to decrease the traffic as well as clean up the air. She said he even had a big train set-up in his office.
"He was a conservationist," Darcy said. "He liked to protect our county's parks."
His idea for the rail system came at the time of the gas crunch in the late 1970s, and was known as "Baxter's Choo-Choo."
Darcy described Ward as very smart, charming and polite, however mostly remembered him for his "wonderful speaking voice."
She said Ward had a large Democratic following, was heavy on law-enforcement and kept a tight budget.
Darcy said one of Ward's ideas that cost him a lot of ground in his political career was the motion to place a federal prison in the area where Central Park lies today. After much protest from nearby residents, Ward finally gave up on the idea, she said. "But he wasn't happy about it."
Newhall said Ward was opposed to a movement in 1978, in which the Santa Clarita Valley wanted to break away from Los Angeles County to form its own county.
"He felt like his kingdom was breaking apart," he said.
Ward is survived by his wife Karen and his son Torrey. Torrey said a memorial service has not yet been planned.