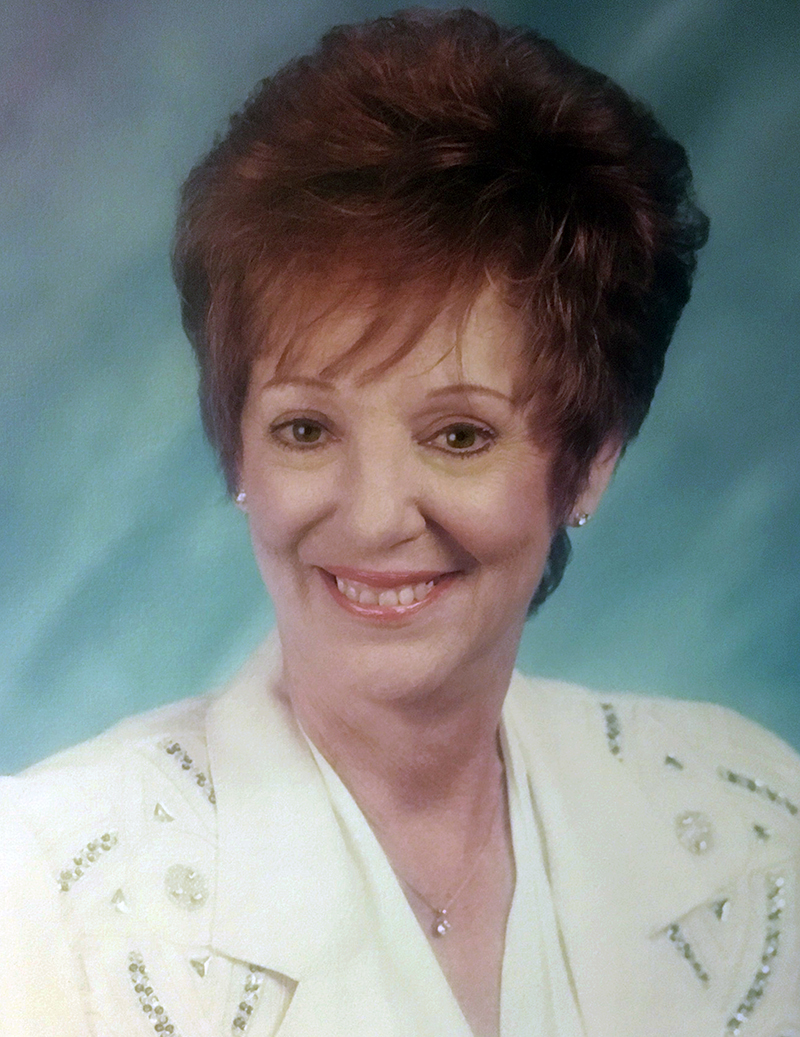 Longtime Santa Clarita Valley resident Viki Ann Rudolph Black, 91, died at Henry Mayo Newhall Hospital on Dec. 31, 2016.
Black served as Santa Clarita Chamber of Commerce Executive Vice President, (Executive Director) from 1981 until her retirement in 1994.
Black worked for California State Assemblyman Jim Keysor in the 1970s.
After her stint with Keysor she worked at the San Fernando Chamber of Commerce before moving to the Santa Clarita Valley Chamber of Commerce.
"She was the ultimate professional, she took the Santa Clarita Valley Chamber to a new level," said Carolyn Lodes. Lodes, who worked with Black at the Chamber, said Black was a "hard worker with an amazing work ethic."
"She raised the level of the Chamber, she took it to a new level," Lodes said.
Lodes credited Black with the formation of the Santa Clarita Business Expo, Teacher Tribute, Film and Tourism Bureau.
"She was a leader in economic development before the formation of the city and before VIA," Lodes said.
Lodes said Black was also a mentor to many current Santa Clarita Valley business leaders.
"She was a very special woman," said Lodes.
City Councilman Bob Kellar said he met Black in the 1980s when he worked with the Canyon Country Chamber of Commerce, before that organization merged with the Santa Clarita Valley Chamber in 1995.
"There is a long list of phenomenal men and woman who we can thank for the success of our community," Kellar said. "But Viki Rudolph Black is at the front of that list. She was one of the true leaders of this community. She was a mainstay of this community who helped shape its future. She was much loved and respected."
Marlee Lauffer, President of Henry Mayo Newhall Foundation and Vice President, Marketing and Communications of Henry Mayo Newhall Hospital, said Black was already a Santa Clarita Valley icon when Lauffer moved to the SCV in 1989. Lauffer said Black moved the Chamber offices to the new City Hall building after the city was incorporated.
"When the city first was established the Santa Clarita Chamber took on the job of issuing film permits and promoting 'shop local' programs. There was no community economic development program yet," Lauffer said. "(Black) was very influential, sharp and funny, with a really good sense of humor. She really had her pulse on the community."
Jim Backer, president of JSB Development, worked with Black when he served on the Chamber board in 1985-86.
"She was a classy lady who provided great leadership to this community before the formation of the city in 1987," he said. "She had a great knack for being able to bring people together to solve problems."
Black was preceded in death by her husband Walter Black in 2010 and survived by two sons Alan Rudolph and Peter Rudolph. No funeral services are scheduled.