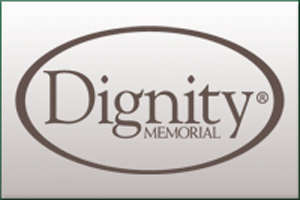 Sebastien Kole "Bash" Gallegos
West Ranch High School Class of 2019; COC
Eternal Valley Memorial Park & Mortuary
---
Visitation
December 20, 2019
9:30 a.m. - 11:00 a.m.
Higher Vision Church
28776 The Old Road
Valencia, CA 91355

Funeral Service
December 20, 2019
11:00 a.m. - 1:30 p.m.
Higher Vision Church
28776 The Old Road
Valencia, CA 91355

Sebastien Kole "Bash" Gallegos, 18, of Castaic, passed away on November 20, 2019, in Granada Hills.

Sebastien was born in Valencia, California, to Alex and Kimberly Gallegos on April 19, 2001. His childhood years were spent growing up in Castaic. He graduated from West Ranch High School in June 2019, where he passionately played on the football and hockey teams. He and his dad also enjoyed playing together in a men's softball league 2-3 nights weekly.

He was registered to attend the winter session of College of the Canyons where he wished to pursue Fire Science and EMT courses, in addition to joining the College football program. He also had a deep love for music and had recently made a breakthrough in the rap industry with his group, Korrupted Kings, and his solo pursuit as Prettyboi Bash.

He worked as an office assistant at Old Road Storage for approximately one year. He recently also acquired a second part-time job working for a party rental bounce house company.

He enjoyed participating in Higher Vision worship and Young Life Ministries.

Sebastien is preceded in death by his great-grandfather, Chris Mendez; grandfather, Vaughn Chicagus; and his uncle Sage Gallegos. Sebastien is survived by his mother and father, Kimberly and Alex Gallegos; his loving sisters Jadeyn, Londyn and Ashlyn; his dog, Bane; his grandmothers, Tricia Chicagus and Anita Torrez; his grandfather, Alex Gallegos Sr. and wife Anita; and many other loved ones.

Pallbearers will be Chris Llamas, Christian Logerot, Michael Chevious, Ethan Wolthers, Chase Neelley, Bailey Prouty, Zion Mayweather, Nico Lindgren, Kobe Iniguez, Braiden Swartz, Dylan McKelvey, Colton Tow, Benny Rose, Jason Terhorst, Mason James, Ethan Alvarez and Carson Beckwith.

The family of Sebastien wishes to extend their sincerest gratitude to all the family and friends who have shown unbelievable amounts of love and support during this most difficult time. They would especially like to thank L.A. City Fire House 91 & 75 and all other first responders on scene, Providence Holy Cross ER team, and Carl Wanke for all of their dedication to Bash.

Also: Rose Lucero of Powerhouse Escrow; Antelope Valley Chevrolet; our West Ranch family; our Castaic Elementary and Castaic Middle School families; Robert and Heather Martinez and family, Chris and Tanya Romo, Debbie Hall, Robert Iniguez and family, Lori McKelvey, the Swartz family, the Wolthers family, the Lindgren family, the Guzman family, the Reddy family, the Villa Canyon neighbors, Julie Navarro, Brandi with Alpha Decals, Lynne & Eva Weibe, Amanda Hagen, Brenda Thompson, Gisselle Ramos, Hailey Miller, Angie and Eric Hoffman, Pastor Jared Ming with the Higher Vision team, and all the volunteers, and countless others. Our hearts will forever be grateful for each and every one of you.