Michael Devon Trueblood
Hart High Class of 1975; Southern California Edison
SCVHistory.com
---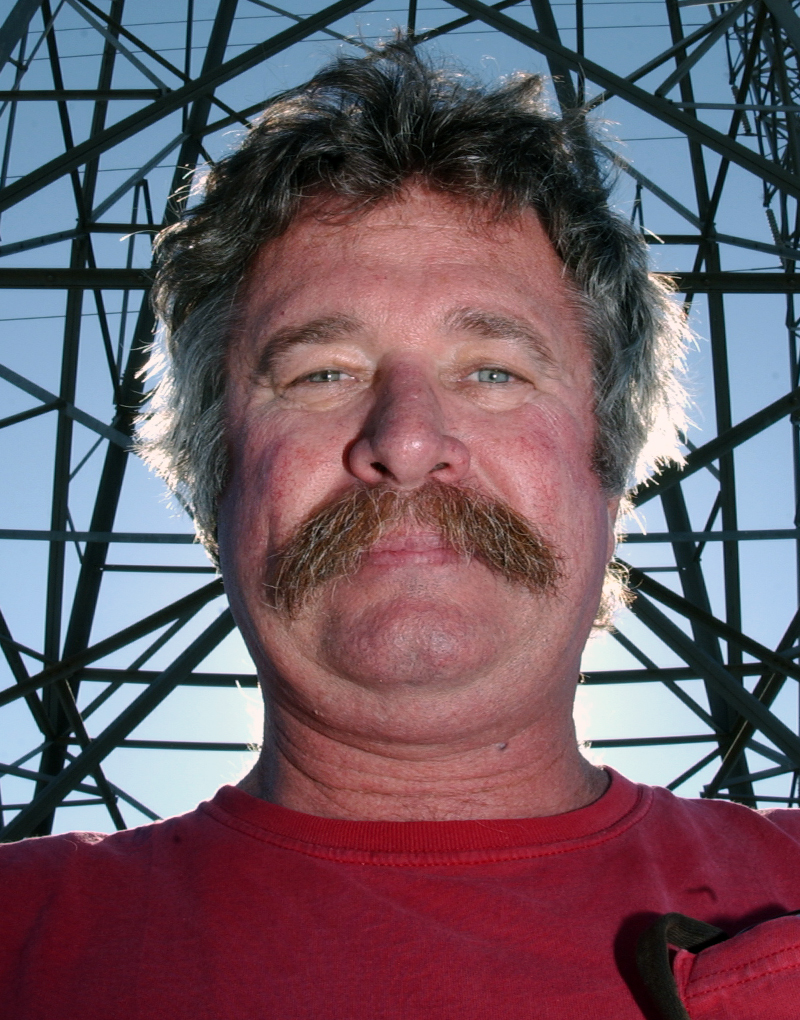 Michael Devon Trueblood of Valencia died Thursday, May 5, 2022, after a brief battle with pancreatic cancer. He was 65.
Mike was born November 27, 1956, to Fred W. Trueblood Jr. and Bobbie Nash Trueblood. Mike's father was the business manager and later owner of the weekly Newhall Signal newspaper, and his mother wrote for the paper. "Devon" was the name of Bobbie's home county in England.
The third of four children, Mike grew up in Seco Canyon and graduated from Hart High School in 1975, there having been no Saugus High at the time.
Mike went to work for Southern California Edison as a transmission lineman. He made Signal headlines in 2005 when he was patrolling high-tension lines near Interstate 5 and spotted oil flowing down a canyon into Pyramid Lake. A landslide had ruptured a 14-inch pipe. Mike's quick action to get the pipeline shut down averted what would have been "a much larger ecological problem," officials said.
An avowed patriot and Harley-Davidson motorcycle enthusiast, Michael Trueblood is survived by his son Edward Trueblood of Santa Clarita; older brothers Fred W. Trueblood III and John Christopher Trueblood; and younger sister Kyltie Trueblood Diggins.
Services for Michael Trueblood will be held Thursday, May 19, 2022, at 2 p.m. at Eternal Valley Memorial Park, 23287 Sierra Highway. They will be followed by a reception at American Legion Post 507 in Newhall, 24527 Spruce St.
---