Kirby D. Sanders
Butterfield Overland Mail Historian
November 24, 1952 — May 21, 2015
Northwest Arkansas Democrat-Gazette | May 29, 2015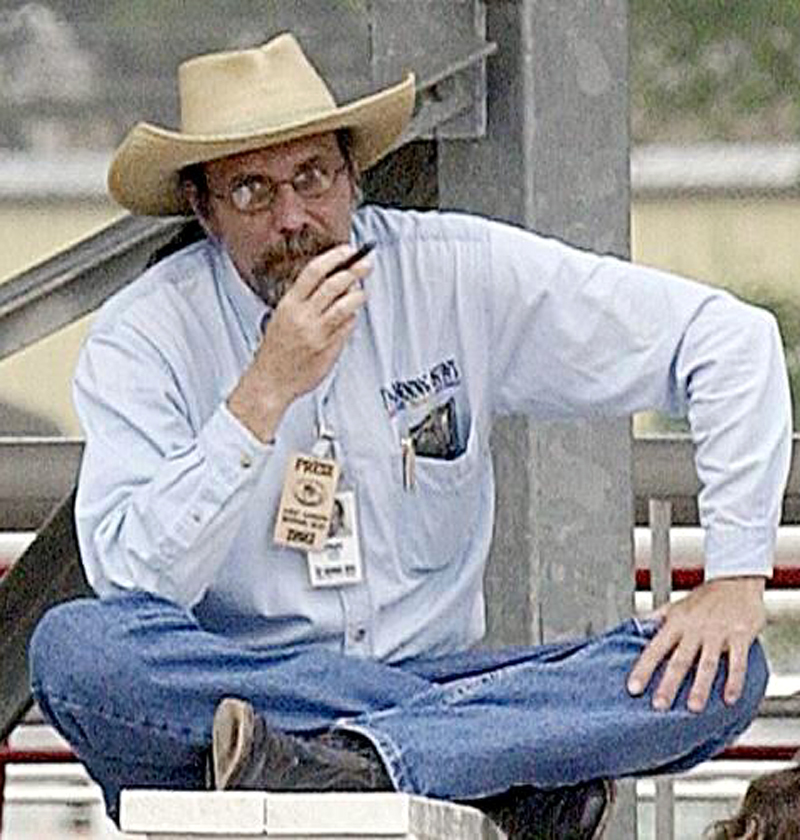 Note: Kirby Sanders lived in Texas and Arkansas. He is included here for his contributions to our understanding of the history and locations of Butterfield Overland Mail stations in the Santa Clarita Valley.
Kirby D. Sanders shuffled off this mortal coil on May 21, 2015. He is survived by his mother, Marjorie Sanders, his children, Tristan and Gaia Jusola-Sanders, sisters, Bonnie Balch and Barbara Walden, ex-wife and friend, Robbie Jusola, nieces, Jenny Balch, Katie Wieckert, Breanna Jusola, nephews, Eric Balch and Lewis Walden Jr., and hundreds of friends.
Kirby was born in Clarice, Iowa on November 24, 1952. He spent most of his life in Houston, Texas. He moved to Northwest Arkansas in 1998. He worked as a reporter for most of his life.
Kirby was the author of six books of poetry, two novels, and a history of the Butterfield Overland Mail route. He was a Buddhist priest, a rabble-rouser, and all around community activist. He will be sorely missed by everyone who knew him.
Arrangements by Benton County Funeral Home, 306 N. 4th, Rogers.