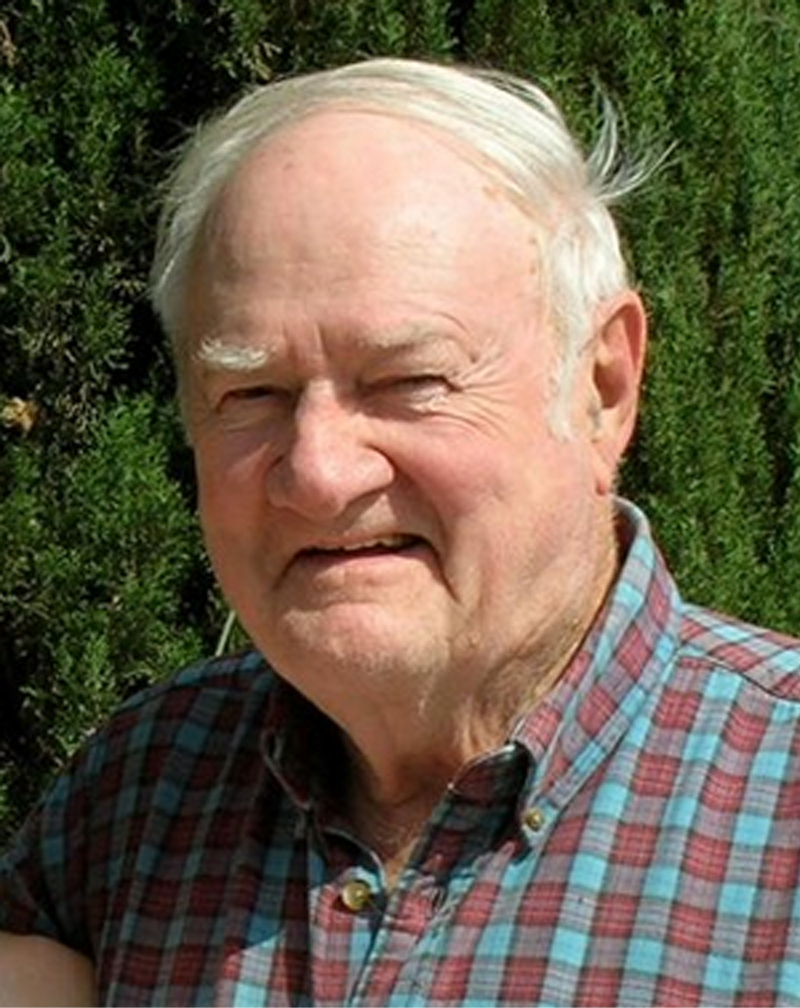 Kenneth Stewart "Ken" Speirs, 90, of Canyon Country, CA passed away peacefully in Vermont surrounded by family on Wednesday, September 17, 2014. He was doing what he liked best ~ traveling to see family and friends. He was born to the late Stewart and Anna L. Speirs, April 17, 1924 in Winnipeg, Manitoba, Canada.
Ken graduated from Amundsen High School of Chicago, IL in 1941 and proudly served in the U.S. Navy during World War II and Korea. He married the love of his life, Catherine Louise "Caye" Bereiter, on October 9, 1948 at Queen of Angels Church in Chicago and they lived in Chicago before relocating to Canyon Country, CA in 1984. They celebrated their 65th Wedding Anniversary last October with family and friends. Ken had worked at Illinois Bell (AT&T) and retired in 1982 after 35 years of service. He was a superb multi-sport athlete; amongst his achievements, Ken was inducted into the 16 Inch Softball Hall of Fame.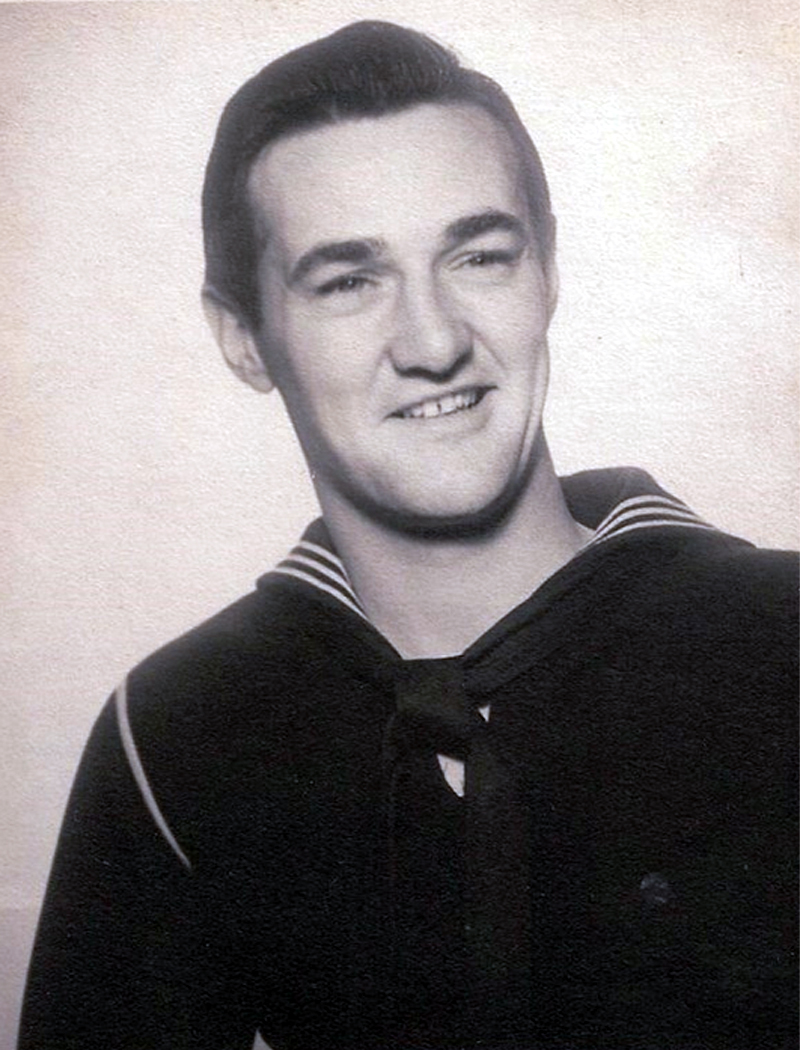 Ken will be remembered for the twinkle in his eye and welcoming smile that touched so many people. He was a wonderful husband, father, grandfather, great-grandfather, and friend. Ken was a faithful and active member of Queen of Angels Catholic Church of Newhall, CA. He loved to travel with Caye across the country visiting their children, grandchildren, and many friends. His guiding wisdoms included such things as "Enjoy Yourself" and "Love & Respect for Spouses, Family and Friends."
Ken is preceded in death by his wife Caye and is survived by their seven children: Mary Caye of Chicago, IL; James (Debra) of Canyon Country, CA; Patricia (Robert) of Brookfield, IL; Joanne of Ft. Collins, CO; Edward (Kyung) of Marietta, GA; Elizabeth (Gregg) of Westmont, IL; and Andrew (Sheri) of Barre, VT. He also is survived by his sister Audrey of Clearwater, FL; his sister-in-law Sister Mary Catharina, O.P. of Adrian, MI; his nieces Karen (Bill) and Nancy (Bill). He is survived by sixteen grandchildren; seven great-grandchildren; and many dear friends, especially Karen Jucksch and family.
Visitation for family and friends will be held Thursday, September, 25, 2014 from 5:00-9:00 p.m. at Eternal Valley Memorial Park and Mortuary, 23287 Sierra Hwy, Newhall, CA 91321. A Mass of Christian burial will be celebrated 10:00 a.m. Friday, September 26 at Queen of Angels Catholic Church, 24244 Newhall Ave, followed by a burial service at 11:00 a.m. at Eternal Valley.
In lieu of flowers, the family is requesting that donations be made to Central Vermont Medical Center Branches of Hope on behalf of Ken Speirs of Santa Clarita Home Health.
---
Softball Hall of Fame Entry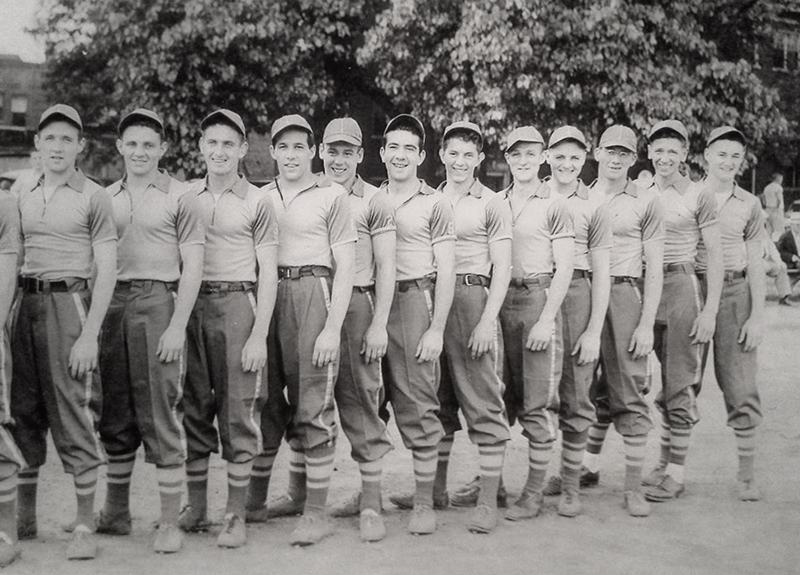 With a softball career spanning 40 years, Ken "Kenny" Speirs remembers getting hits off the legendary Lewa Yacillo and Sheik DiNardi. He started his career at Waters Park on the Northwest side of Chicago. He also played at Welles Park, Thillenís Stadium, Clarendon Park, Chicago and Kedzie, and one year with Fewer Boilers and the legendary Eggs Bromley. One of the top ten hitters every year at Norttown and Clarendon Parks, Speirs led the team in doubles and batted second or third with every team. He started his career at third base, moved to left field where he earned the nickname "Spider" for his remarkable hands. He later took over at short center when a teammate was hurt. He never left that position as he became one of the best shortcenters in the game. Speirs remembers playing four games on Sunday — CYO Ball, two pot games in the afternoon, and a night game at Thillenís. His team won the CYO championship three years in a row with the Queen of Angels. With the Alderman Hoellen Boosters Speirs dominated Welles Park for ten years. At Nortown Speirs played with Town Pump where he was runner up to such teams as Midland Motors, Kool Vent, and Spalters. Kenny Speirs played at Clarendon into his 40s where he won the league championship with Warm Friends, Ryanís Jungle, and others. He also was runner-up to the Bobcats two years in a row while playing at Chicago and Kedzie. He was invited to the Cubís school at sixteen while a student at Amundsen High School. Ken served with the Navy Amphibious forces for two years in the Pacific Theatre and served in Korea for a year. He retired in 1984 from Illinois Bell Telephone after 34 years of service. Ken and his wife of fifty years, Caye, have seven children and 16 grandchildren.