Fish Canyon Rock Shelter
Castaic, California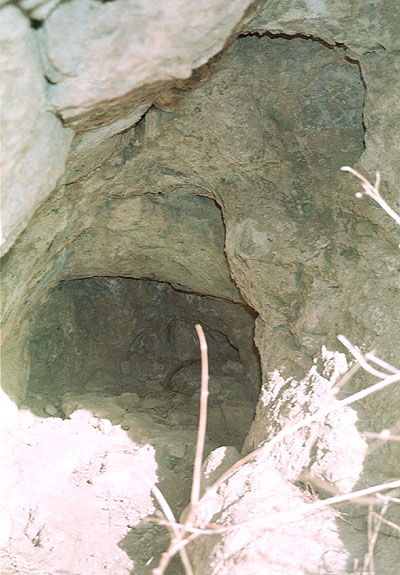 Rock shelter on the old Naylor Ranch property, north of the Castaic Lake reservoir. It may have been used by Tataviam hunters from Elderberry Canyon (now under the lake) as a temporary repository for supplies or as a respite from the elements during hunting trips. There appears to be some charring inside, possibly from man-made fire.

Photo by Leon Worden, 2000.