Newhall-Potrero Oil Lease Home
Potrero Canyon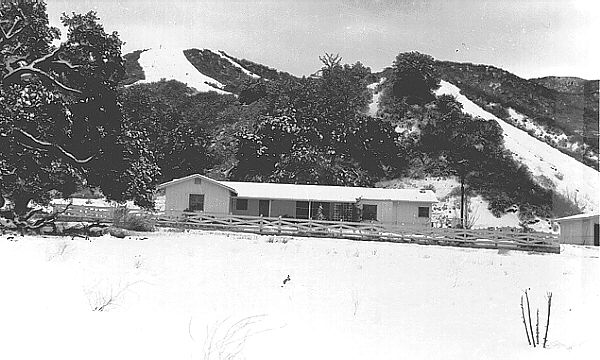 This ranch house on the Newhall-Potrero Oil Lease in Potrero Canyon, in the western Santa Clarita Valley, was built in 1945 by Newhall-born contractor George Whitmore for the Barnsdall Oil Company, later known as Sun Oil and Sunray Oil Company. Located on the Rancho San Francisco, on property owned by The Newhall Land and Farming Company, the house was first occupied by oilman Ferris Borden and his family from 1945 to 1952. This photograph was taken in the winter of 1949.

For information on this subject, read Bygone Days Of A Town Called Newhall by Ferris Borden's daughter, Judy Stevens.